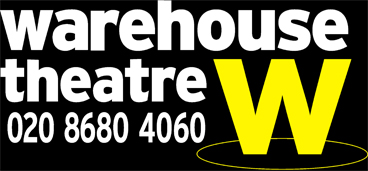 WAREHOUSE THEATRE COMPANY LTD IN ADMINISTRATION
Croydon Council
suddenly withdrew financial support on our 35th birthday (1 May).
(The Council supported the theatre for 30 years until 2008,
during which time our international reputation was made,
and had agreed more support from October 2011 to December 2012).
The withdrawal left the company in an impossible financial position
and it was considered that there was no option
but to place the Warehouse Theatre Company Ltd
into Administration.
It has resulted in redundancy for the administration team of three, the laying off
of our loyal Box Office team, the Bar staff and our very loyal volunteers
and the cancelling of an exciting Spring/Summer season.
Volunteers are working very hard to keep the theatre doors open.
The Administrator is trying to sell the good name, reputation and assets
which could cause the permanent closure of the Warehouse Theatre.
The theatre's established reputation can never be replaced
in Croydon, London, the UK and Internationally.

An Appeal has been launched (£5000+ so far - we need a lot more)
to raise money to keep the theatre open
and you can help by donating : APPEAL

When we're gone, we are GONE!
(Now appearing on The Theatres Trust offical 'THEATRES AT RISK' list)

A public meeting was held on Wed 13 June with an excellent attendance -
from that meeting a committee was formed to help save the theatre.
if you would like to help please contact us on 020 8681 1257 or email:
ted@warehousetheatre.co.uk

Further information relating to the Administration should be addressed to:
Jeremy Frost of the Frost Group Tel 0845 260 0101 or jeremyf@frostbr.co.uk
In the meantime, the BAR is OPEN
from 5pm to 9pm Monday to Friday
and the FOYER is OPEN Monday to Friday 12 noon to 5pm
for leaflet browsing and information


PLEASE PAY US A VISIT